Bach Club Soloists
Old & New: Writing music for the harpsichord & modern instruments
Work in progress
Project: a concert and filming of two chamber harpsichord concertos, including a new commission.
Manuel de Falla – Concerto for Harpsichord and 5 instruments
Héloïse Werner – new commission of a piece for the same combination of instruments
De Falla's chamber concerto for Harpsichord and Flute, Oboe, Clarinet, Violin and Cello was written over the years 1923-26 in collaboration with, and dedicated to Wanda Landowska who premiered the work. Alongside this concerto we will also present a new composition, with the same scoring, by Héloïse Werner.
Pawel Siwczak who will play the harpsichord solo part, has a special affiliation with Wanda Landowska – through his Polish heritage and his educational path that can be traced directly to her and her closest collaborators. Teaming up with members of Britten Sinfonia, this will be an exploration of the interplay between old and new, harpsichord and modern instruments, an existing work and a piece created especially for us.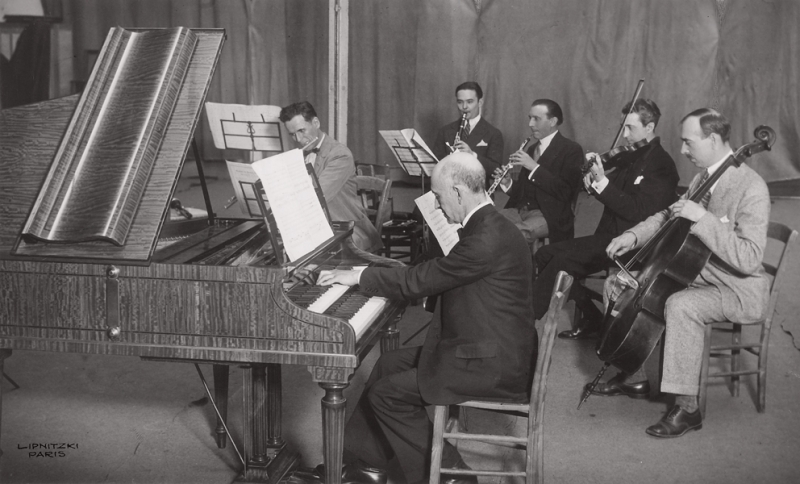 Manuel de Falla recording his harpsichord concerto
You may also be interested in